FAQ's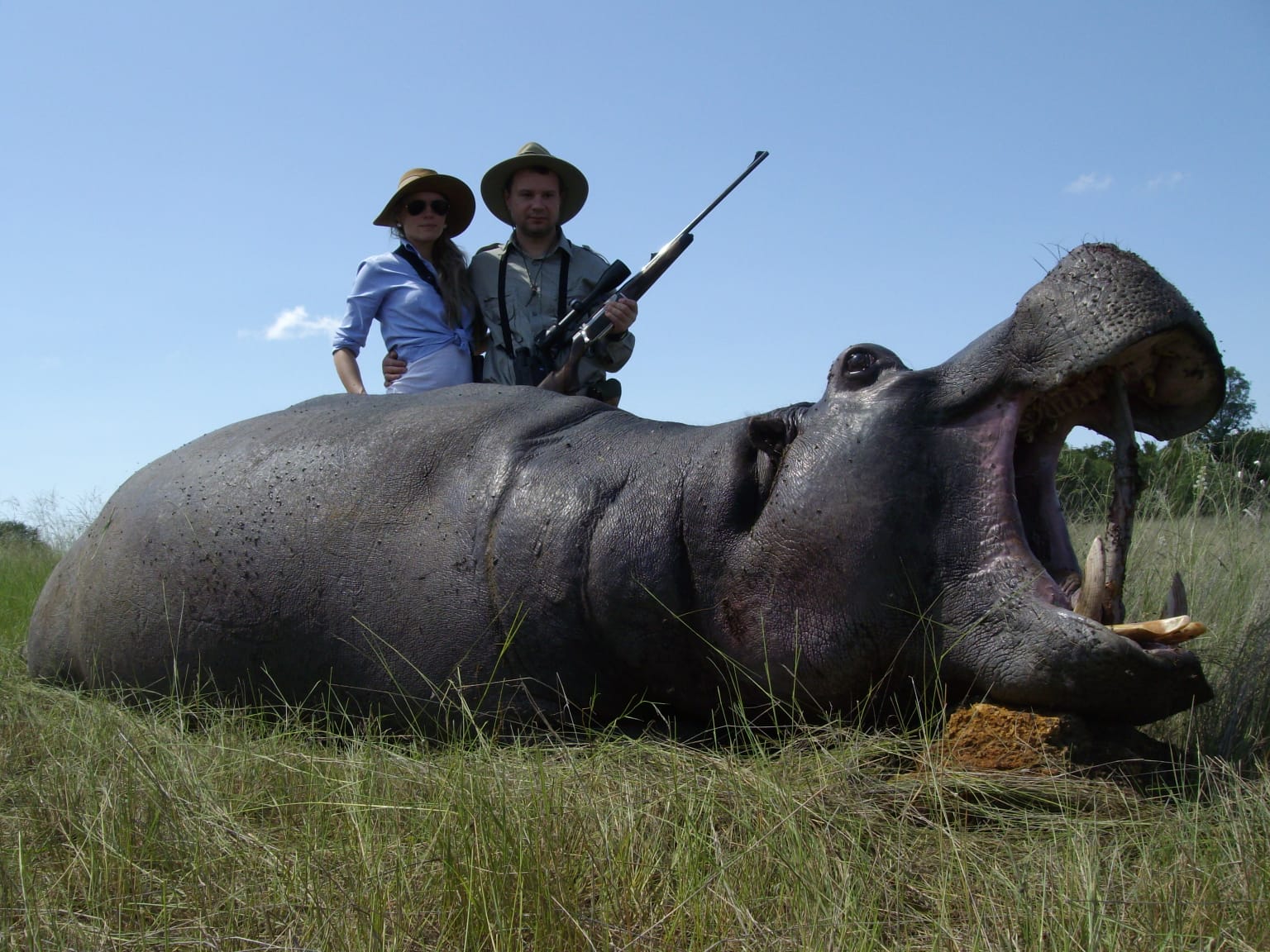 ---
What type of clothing should I bring along on my African Hunting Safaris
The most important thing for this hunt is good footwear. We highly recommend leather boots that are well broken in as well as high-quality hiking socks. This is NOT the trip to break in a new pair of boots or to wear cheap socks. You may be walking a great deal, and blisters on a safari are no fun. An extra pair of boot laces is nice to have just in case one breaks. You may want to bring camp shoes so you can get out of your boots if you like.
Long pants or shorts are both good while hunting. Pants with legs that zip out and convert to shorts can be quite handy.
Think layered clothing for this hunt. It will be quite cool in the morning but usually will warm up during the day. Having a nice, warm jacket, a pullover fleece or a sweater you can take off later in the day works well. You will want to bring a pair of warm gloves for the cold mornings as well. A light rain jacket is also a great idea in case you encounter an extremely rare wet day on your hunt.
As far as color of clothing, camouflage is great if you prefer. Dark clothing such as olive, dark green and dark tan also works well. It's best to avoid light-colored khaki clothing if at all possible.
Don't forget a hat or cap of your choice for skin protection.
Belt and a cartridge holder can make life much easier for you during the hunt.
Your laundry is done every day except Sunday so we recommend four pairs of undergarments, 4 pairs of socks, three shirts and three pants/shorts for your stay.
Most of our hunting guests and their families wear their hunting clothes for dinner as we retire to the fire before and after dinner on most nights. If you wish to have some other comfortable clothes to wear to dinner, a sweatsuit, or jeans and a sweater or sweatshirt would be fine.
What is the best time to go hunting in South Africa?
Good timeframe for rifle hunting is March 1 – October 31
What kind of personal items should I bring on a hunting safari?
What you bring is up to you, but here are items that at least one hunting guest or family member has said:
"I wish I had brought ________" or "I forgot my ___________."
A good camera (Camera and Video camera)
Video Camera and extra battery (if you have one)
Eyeglasses, Contacts, Sunglasses
Binoculars
Flashlight and batteries
220 to 110 voltage converter and adapter plug
Good reading material [It's a long plane ride]
Camera and Video camera!
Pocket knife or scissors – PACK IN CHECKED LUGGAGE
Diary and writing pen.
Any medical prescriptions and allergy medicines
Insect Repellent with at least 35% DEET
Band-aids and moleskin
Sunscreen Lip balm with sunscreen
Personal toiletries, shaving or cosmetic kit
Hat/Cap
Warm jacket and gloves
Camp shoes
Small sewing kit with buttons
The sun is very intense here even though it may not be summertime. Make very sure you pack sunscreen and lip balm with sunscreen to protect yourself while you are in sunny Africa.
Do I need any immunizations before traveling to South Africa?
No immunizations are required to enter South Africa. A tetanus booster and Hepatitis A vaccines are recommended by the Center for Disease Control. We recommend you look at the https://wwwnc.cdc.gov/travel to learn more about health issues in South Africa. It's a good idea to consult with your personal physician about traveling to Africa well before you leave.
The primary hunting area for Gotsoma Safaris is malaria-free. If your hunt takes you to other provinces, we will inform you if a malaria medicine is needed. You will need to start taking the medicine at least a week before you come. Again, consult your doctor and pharmacist for instructions.
Can I drink the water without getting sick?
Our water supply is completely safe to drink from the tap. We also keep an abundant supply of bottled water on hand for our guests if they prefer.

What do I need to enter South Africa?
You and your family members will need a passport that is valid 6 months beyond your departure date. Make sure you have at least 2 blank pages in each passport for visa stamps, more if you are adding stops to other countries in your itinerary. In 2004, the South African Passport control required you to have a front and back page blank that is titled Visa. Don't check that when you are on the airplane filling out your immigration form. Citizens from the US, Canada, UK, France, Germany and Spain do not require a Visa.
Make a copy of your passport and put it in a bag that is separate from where you keep your passport. It is much easier to obtain a new passport if you have a copy of your passport. If you lose your passport, contact the US Embassy.
How do I pay for the balance of my safari?
All additional animals hunted and bills must be settled in full before departing from the reserve/farm/concessions. We do have internet facilities for you to make an electronic transfer/wire payment with same-day clearance selection. We also accept cash payment in US$ / Euro €.
What about tipping?
Tipping is never required but is greatly appreciated. Please use your own discretion according to the level of service that you were provided throughout your safari. Feel free to ask your outfitter if you have questions on tipping. They can give you great guidance in that area. We prefer that you bring US$ / Euro € cash for tips.
Can I get internet access while I am on Safari?
We do have Wi-Fi and we encourage you to bring your Wi-fi enabled devices to share photos and notes with family and friends back home. Please note: the Internet should be used in moderation as it is limited. Internet speeds are slow and we encourage you not to plan on downloading or sending large files